Huddersfield man 'fired 34 bullets' before being shot by police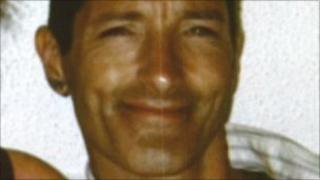 A gunman fired 34 bullets before he was fatally shot in the head by a police officer, an inquest has heard.
Alistair Bell, 42, wounded an unarmed officer who had gone to arrest him at his house in Huddersfield on 27 December 2010.
Firearms officers surrounded the address in Cockley Hill Lane, Kirkheaton, overnight after Mr Bell continued to fire shots out of windows.
He was shot the next day as he came down the stairs of the property.
A jury at Bradford Crown Court heard three unarmed officers went to Mr Bell's home after a man with whom he had a "long running dispute" made a complaint.
West Yorkshire Coroner Neil Cameron said: "Mr Bell was in the house. He opened the door briefly and then shut it again.
"One of the officers opened it and stepped in the house. He saw Alistair Bell inside holding a pistol and pointing at him.
"The officer shouted a warning to his colleagues and the officers ran to take cover.
"Alistair Bell fired a number of shots. One officer (a police constable) was wounded."
'Not licensed'
Mr Bell fired shots out of the window during the night and made a number of phone calls and sent text messages to family, friends and a police negotiator.
Mr Cameron said: "Alistair Bell appeared to have fired a total of 34 shots from a pistol which meant he must have reloaded at least four times.
"Many of those appear to have been fired out of windows through curtains and blinds, or from positions where it was not possible to identify any specific targets."
The inquest heard Mr Bell eventually came downstairs and was shot in the head and chest.
He was taken to hospital and pronounced dead shortly after.
Mr Bell was not licensed to own the pistol or a second unused firearm which was later recovered from the house.
The inquest heard a "significant" amount of anabolic steroids was found in Mr Bell's system - with a small number of the population susceptible to "irrational" or "aggressive" behaviour from heavy use.
The hearing continues.