Hull Royal Infirmary birth unit delayed by financial problems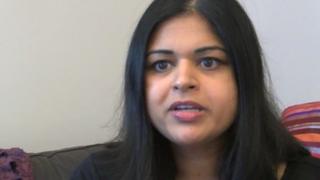 Plans for a new £500,000 midwife-led birth unit in Hull have been delayed due to "financial pressures".
The Jubilee Birth Centre at Castle Hill Hospital in Cottingham shut in July 2011 because of staff shortages.
Hull and East Yorkshire Hospitals NHS Trust originally hoped to open a new centre at Hull Royal Infirmary in January 2013.
But it now says the unit will not open until later this year and admits financial problems caused the delay.
The trust said initial plans to change office space into the new unit had proved too expensive and that the current proposal involved converting space already used for clinical purposes, which has a lower cost.
Simon Tyrrell, medical director for the family and women's health group, said though work on the unit had taken longer than originally anticipated, the trust was still "fully committed" to providing the centre.
'No news'
He said: "Hull and East Yorkshire Hospitals NHS Trust is facing financial pressures and as a result we have had to revise our original thoughts and ambitions around how this might be delivered.
"However, we are close to completion of the design and costing stages and hope to launch the new unit during 2014."
Around 1,200 births in Hull and East Yorkshire each year are entirely midwife-led with no medical involvement from a doctor at any stage of the pregnancy or birth.
Mother Sameera Anwar-West said she was surprised there was no midwife-led facility nearby.
She said: "I just thought it was par for the course that in an area this large we would have a midwife-led unit, but it always seems to be put off and postponed.
"I was told July, then August, then there's been no news really."
Gill Adgie, from the Royal College of Midwives, said the unit would bring both financial and health benefits.
She added: "[Mothers] are more likely to need less post-natal pain relief, they're more likely to adapt much more easily to looking after and caring for their baby and less interventions for mums obviously involves less costs for organisations."