Lewis Dale trial: Murder accused 'cannot remember' stabbing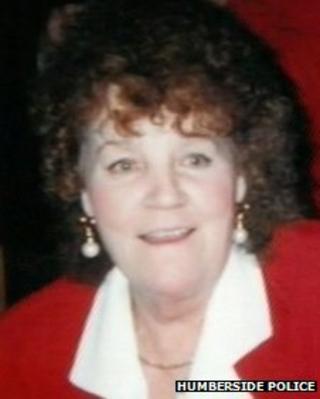 A teenager accused of killing his grandmother has told Hull Crown Court he cannot remember attacking her because he was high on drugs.
Irene Dale, 78, and her husband Allan Dale, 80, were stabbed in bed at their home in Hull in April.
Their grandson Lewis Dale, 17, has admitted stabbing his grandparents but denies murder and attempted murder.
He told the court that he was "scared" and claimed he was suffering from hallucinations during the attack.
Mr Dale admitted he regularly used the drug mephedrone, or M-Cat. which had led him to become "paranoid".
He said at the time of the attack he thought he was in danger and was being followed by members of the US military.
When asked how he felt about the attack he said: "I feel like I don't deserve to be on this planet.
"I know it wasn't me as a person who could do a thing like that."
He said he could remember entering his grandparents bedroom but nothing else after that apart from a memory of throwing down a knife and hearing the screams of a woman.
Mr Dale was living with his grandparents on Summergangs Road at the time of the attack.
Giving evidence on Wednesday, Allan Dale described his grandson's behaviour during the attack as being like Norman Bates from the Alfred Hitchcock film Psycho.
The trial continues.