East Yorkshire Minsters rail campaign suffers setback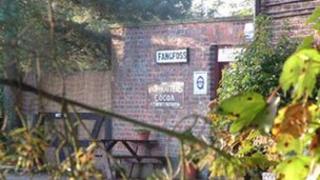 Campaigners lobbying to reopen a rail route between York and Beverley have said lack of council support could end the project.
East Riding of Yorkshire Council has omitted the scheme from its new 20-year local development plan.
The council said it was "broadly supportive" of the proposal but thought the project was "not deliverable".
George McManus, from the Minster Rail Campaign (MRC), said the decision was "devastating."
The 34-mile (55 km) line was closed in 1965 as part of the Beeching Report cuts.
Campaigners want to see the line reopened as part of the national rail network at an estimated cost of £220m.
John Craig, from the council's strategic planning team, said he thought it was unlikely the money to reopen the line could be found from public funds.
"The local plan must only include proposals which are deliverable," he said.
"I think given the scale of funding required to deliver this type of major transport investment proposal we don't see it as being deliverable in the current climate over the duration of the current local plan."
The new development plan will also allow building to take place on the disused track bed, a move which Mr McManus said would kill the campaign.
He disputed the council's assessment of a lack of public funding, pointing to a similar scheme in Oxford which is being paid for by local and central government.
"Unless the East Riding council champion the cause it cannot happen," said Mr McManus.
"Protecting the route is the key.
"If not, it will be nibbled away and nibbled away and it cannot happen."
The final decision on whether to approve the development plan will take place at a council meeting in January.