North East Lincolnshire Council fined over data breach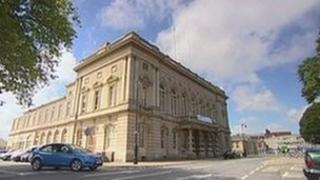 A council has been fined £80,000 after it lost the personal details of 286 children with special needs.
The Information Commissioner's Office (ICO) imposed the penalty on North East Lincolnshire Council after a memory stick containing the data went missing.
The unencrypted device went missing on July 1, 2011, and contained sensitive information about children, including their health problems.
The council apologised for the incident and said it had changed its policies.
The memory stick was left in a laptop at the council's offices by a special educational needs teacher.
When the teacher returned to the computer, the memory stick had gone and it has never been recovered.
As well as the children's mental and physical health records, the stick also included the pupils' dates of birth and details of some of their addresses and information about their home life.
'Sensitive personal data'
The ICO said although the council had introduced a policy of encrypting portable devices in April 2011, it failed to ensure all of the memory sticks being used by staff were.
ICO head of enforcement Stephen Eckersley said: "Organisations must recognise that sensitive personal data stored on laptops, memory sticks and other portable devices must be encrypted.
"North East Lincolnshire Council failed to do this by delaying the introduction of a policy on encryption for two years and then failing to make sure that staff were following the policy once it was finally implemented."
Council chief executive Tony Hunter apologised to the parents and children affected,
He said: "This data loss should not have happened and we took immediate steps to try to ensure it does not happen again.
"It is important to note that since the data loss, we have made major improvements to our policies, training and procedures to prevent another incident like this happening again."
"The council co-operated fully with the Information Commissioner's Office, informing them voluntarily of the loss of the memory stick and providing them with any required information on the issue as soon as it was asked for."