North East Lincolnshire Council honour Royal Marines unit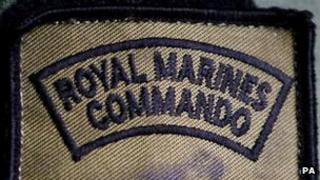 A Royal Marines unit has been granted the freedom of the borough by North East Lincolnshire Council.
The award allows the Royal Marines 43 Commando, Fleet Protection Group to hold a ceremonial parade in the area.
The group provides security for the Royal Navy's nuclear weapons and operates in anti-piracy and counter-terrorism roles
The council said the award was in recognition of local marines who had recently died in combat.
Councillor Alex Baxter, who proposed the motion, said it was "a tremendous honour, the highest a local authority can award".
He added that it was "in recognition of the brave and courageous service of the men and women of 43 Commando, not only to the borough, but to the country as a whole".