MP calls for East Yorkshire to get children's mental health unit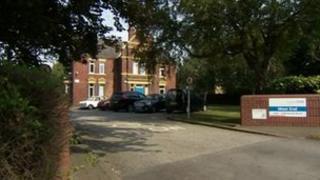 An MP is calling for East Yorkshire to get a specialist centre for young people suffering from severe mental health problems.
Alan Johnson, the Labour MP for West Hull and Hessle, said there was no unit in the region providing overnight care and some young people had to travel miles for treatment.
Mr Johnson is raising the issue in a Commons debate.
NHS England said there were not enough cases in the region to justify a unit.
The region has Child and Adolescent Mental Health (CAMH) care services, but a local in-patient unit was closed following a reorganisation of the NHS, which now means that the most severe cases are dealt with at so called Tier Four centres providing 24-hour-a-day care.
'Very rare'
In a statement NHS England, which runs the majority of Tier Four centres, said: "The number of young people locally who need inpatient care is very small and not enough to support high-quality inpatient care 24 hours, seven days a week.
"The need for traditional inpatient stays in a hospital environment is very rare.
"It is important to stress however that where such an admission is needed for a young person from Hull and the East Riding, an appropriate specialist inpatient unit bed is found to best meet the particular needs of the young person."
Mr Johnson is expected to highlight the case of a 13-year-old girl from his constituency who was sent for treatment at a centre in Cheshire.
The MP said he wanted CAMH services in the region to match adult mental health services which do have inpatient facilities.
He said: "For children where it is more important for them to see their families and be near their families, they have no such service at all.
"Everyone I talk to in the city agrees that is wrong."