Street lamps in North East Lincolnshire change to LED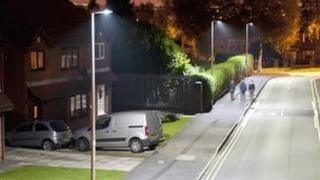 More than 16,000 street lamps in North East Lincolnshire are to be replaced with LED lights.
The council said "phasing out orange sodium lamps" and using white-light LEDs would mean "clearer and cleaner light".
The authority claimed street lighting was one of its biggest costs and the move would substantially cut costs.
Work to replace 16,500 of the 19,500 lamps will start in November and is expected to take 18 months to complete.
Councillor Ray Oxby said: "The council spends £3m a year on electricity across its estate, so this project will make a significant contribution to our overall savings targets, and also a big impact on our carbon reduction targets."