Grimsby Central Library closes for repairs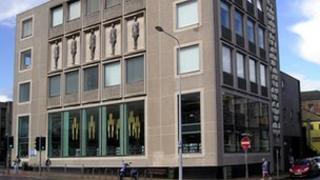 Grimsby's central library has closed for three months for £300,000 of repairs and refurbishment work.
North East Lincolnshire Council said the 50-year-old building needed its electrical and heating systems replacing.
The layout of the library will also be changed around and the interior will be improved.
People borrowing books will be allowed to keep them until the library reopens in January.
While the library is closed, users will be able to use local history and reference services at Cleethorpes Library.
Councillor Mick Burnett said there was a strong commitment to retaining town centre access to library services.
He said: "I appreciate there will be some short-term disruption to services, but we've put plans in place to minimise these where possible.
"By doing these works now, it avoids closing the library completely, and we can take our time to consult with residents on the future of the library service across the borough as a whole."