Hull eating disorder treatment centre opens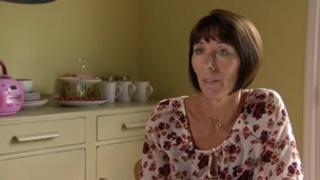 A house in Hull has been converted into a centre to treat people with eating disorders.
The centre on Beverley Road, called Evolve, has been provided by the City Health Care Partnership CIC so patients can be treated closer to home.
Service manager Nicky Guilfoyle said previously they had to travel at least 60 miles for treatment in Leeds.
Facilities at the centre include counselling rooms and a therapy kitchen where patients can cook healthy meals.
Ms Guilfoyle said: "If people are a long way from their family and friends it can be hard for them to feel supported and instead they can become isolated.
"With a dedicated building we are able to see them in Hull or at home and a range of frequency varying from once a week to every day."
Patients can be referred to Evolve by their GP.