Hull mortuary mix-up: Friend's claim for £100,000 dismissed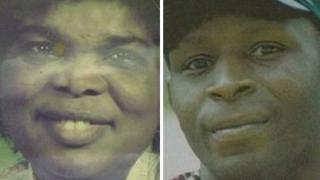 The friend of a woman mistakenly buried in the wrong grave in Hull has failed in her bid to sue three organisations and receive £100,000 in compensation.
Christine Omoregie took legal action against Hull City Council, a hospital trust and a firm of undertakers.
Her friend Grace Kamara, 77, was buried in Christopher Alder's grave. He died in police custody in 1998.
A district judge dismissed Mrs Omoregie's claim, which was submitted in 2012.
Mr Alder's body was discovered in a Hull mortuary in 2011.
Bodies reburied
Following an exhumation, Ms Kamara's body was discovered in Mr Alder's grave in the city's Northern Cemetery.
Both bodies have since been reburied.
Mrs Omoregie submitted the case to the Central London Civil Justice Centre.
Following the decision, a spokesman for Hull and East Yorkshire Hospitals NHS Trust said: "The trust is unable to comment as this is still subject to a criminal investigation."
South Yorkshire Police has conducted an inquiry into why Mr Alder's body remained in the mortuary when his family thought they had buried him in 2000.
A 160-page report has been sent to the Crown Prosecution Service.
Hull City Council said it would not be issuing any response until it had received a decision from the CPS.