Hull's lost trawlermen memorial designs go on display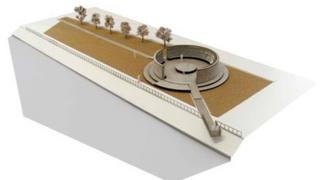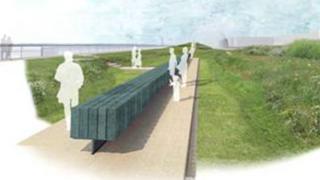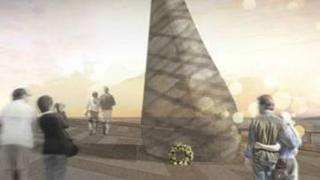 Designs for a memorial for 6,000 Hull trawlermen who have been lost at sea have gone on display at the city's Maritime Museum.
Three monuments have been shortlisted as part of a competition run by the council and a local fishing heritage charity.
Comments on the designs are invited before the winner is selected by a panel at the end of July.
The work will be installed at the site of the city's former fishing dock.
Charles Pinder, chairman of St Andrews Dock Heritage Park Action Group (Stand), the group behind the project, said he was delighted with the quality of the submitted designs.
"The competitors have demonstrated considerable skill and commitment to developing their ideas in response to our aspirations for the memorial," he said.
The memorial will provide a centrepiece for the annual lost trawlermen's service, which is held by the lock gates at St Andrew's Quay.
The three designs incorporate spaces for families to leave flowers and other mementos of their lost relatives.
The memorial will cost £250,000 with the money raised by donations.
Stand said it hoped it would be unveiled in 2014.