Hull 10km course cut due to broken bridge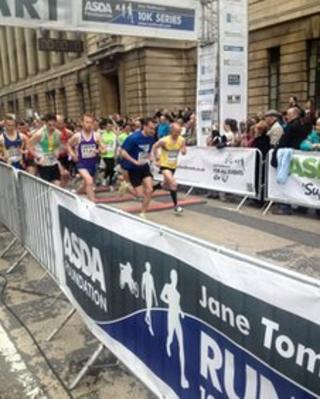 Thousands of runners who took part in a 10km road race in Hull have had to run a shortened course due to problems with a bridge on the route.
The Jane Tomlinson race organisers said a diversion was put in place "due to a bridge becoming stuck in the upright position".
It meant those taking part were only able to run 9km.
Race organisers said runners affected could enter next year's event for £10 instead of the usual £28 fee.
A statement by For All Events said: "While we offer our sincere apologies, we would also stress that today's circumstances were entirely beyond our control and every possible course of action was taken before the decision was made to divert the course.
"We hope this offer will go some way to lessening the disappointment our runners must feel.
"We will be in touch with them shortly to explain today's circumstances and extend this compensatory offer to them."
Mrs Tomlinson, of Rothwell, Leeds, died in September 2007 after having cancer for seven years.
She raised £1.85m for children's and cancer charities. The family set up a number of 10km races to mark her fundraising legacy.