Patrington Haven holiday investment may lead to jobs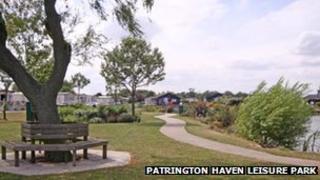 A £5m investment announced at a holiday park in East Yorkshire will lead to the creation of up to 80 new jobs, according to the owner.
The private investment at Patrington Haven over the next five years is to create leisure facilities and chalets.
If successful it could double the size of the workforce at the 40-acre site.
The camp has recently been given permission to extend its season and Guy Sparkes, managing director, said: " It's good news for the local economy."
The site was established in 1985.