Hull mortuary body mix-up: Police travel to Australia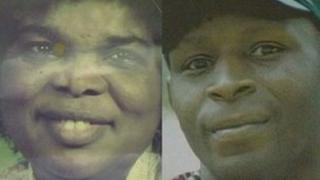 Police investigating how the body of man thought to have been buried in 2000 was discovered in a Hull mortuary last year, have travelled to Australia to interview witnesses.
Christopher Alder 37, died in police custody in Hull, in 1998.
In 2011, it was discovered that another person had been buried in his grave at Hull's Northern Cemetery.
South Yorkshire Police was appointed to investigate the mistake.
The officer in charge of the investigation, Det Supt Richard Fewkes said: "I welcome this development in the enquiry which when completed will allow us to bring the investigation towards a conclusion."
The force, which has not revealed the details of inquiries in Australia, said the complexity of the case had led to a delay in receiving permission to travel to the country.
The body in Mr Alder's grave was exhumed in February 2012 and was identified as Grace Kamara, who is thought to have died in 1999.
Both bodies have now been reburied.