Defra denies losing Hull flood insurance mail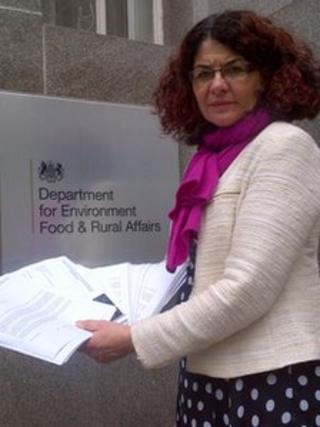 A government department has denied losing 300 letters from residents concerned about flood insurance.
The letters raised concerns about the lack of progress in securing future insurance cover in flood risk areas.
Hull North MP Diana Johnson gave them to the Department for Environment, Food and Rural Affairs (Defra).
She said she was told on Wednesday they had been lost. A Defra spokesman later said: "We have the letters. We will respond in due course."
Ms Johnson said she had "personally delivered" the letters to Secretary of State Owen Paterson's office on 23 October.
Insurance hope
She said his office told her on Wednesday that they had been lost.
"Now we're told that the letters have been found, five weeks after being delivered," Ms Johnson said.
"All I want is for my constituents to be given a proper answer to their letter and hopefully one that gives them hope that they will be able to get flood insurance in future."
More than 10,000 properties in Hull were affected when rain overwhelmed the city's drainage system in 2007.
The government agreed a deal with insurers in 2008 to ensure cover for high-risk homes.
The pact, known as the Statement of Principles, is set to expire next year.
Under the the agreement, insurers offer cover to existing customers at significant risk of flooding in return for government commitments to build flood defences.
But householders could see premiums rise if no deal is struck between insurers and the government.
The Association of British Insurers (ABI) is discussing how to provide affordable premiums in high-risk areas, but says talks are at an impasse.