Bransholme health centre opens in Hull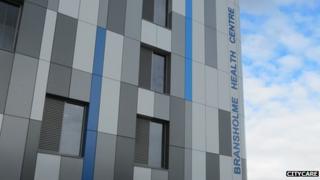 A £15m health centre has opened on the Bransholme housing estate in Hull.
The Bransholme Health Centre replaces the old facility on Goodhart Lane, which is being demolished to make way for a car park.
Eight GP practices are contained in the new centre, as well as a minor injuries unit.
Practice manager Janet Whitby said: "The residents of Bransholme have needed this facility for a long time."