Northern Lincolnshire hospitals' death rates still high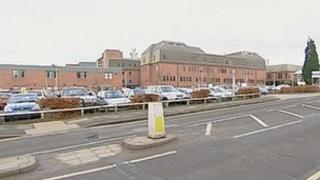 Unexpected death rates at hospitals in northern Lincolnshire are still among the highest in England, according to the latest NHS figures.
A report showed there were 17.2% more deaths than expected between April 2011 and March 2012.
Last month the Northern Lincolnshire and Goole NHS Hospital Trust introduced new measures in an attempt to reduce death rates.
The trust said it was confident death rates would fall.
It runs the Diana, Princess of Wales Hospital in Grimsby, Scunthorpe General Hospital and the Goole and District Hospital.
The report by the NHS Information Centre looks at the number of deaths following treatment, known as the Summary Hospital-Level Mortality Indicator (SHMI).
'Number one priority'
The SHMI looks at deaths in hospital and up to 30 days after a patient is discharged.
Figures show that the three hospitals managed by the trust were expected to have 1,933 deaths over the year. In fact they had 2,266 deaths, 333 more than predicted.
Karen Jackson, chief executive at the hospital trust, said: "Mortality is the trust's number one quality priority and patient safety is of the utmost importance to every member of staff.
"We implemented an intensive mortality rate improvement programme earlier this year and many of the tasks in our action plan have already been completed.
"The impact of this activity will not necessarily be reflected in the SHMI figures for some time due to the indicator's retrospective nature.
"However, we continue to monitor our progress rigorously and I, along with the trust board, am fully confident the SHMI figures will improve."