East Yorkshire chalet park residents sent enforcement notices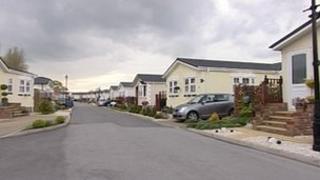 People living at a chalet park in East Yorkshire have been issued with enforcement notices by the council.
Residents were told they could not live in their properties all year round as planning permission was only granted for the properties to be holiday homes.
Retrospective planning permission for Lakeminster Park, near Beverley, was rejected by East Riding of Yorkshire Council in May.
The council said evictions could be prevented if an appeal was lodged.
Planning permission was originally refused due to concerns over the risk of flooding at the site and the impact on residents of the construction of a new road nearby.
The developer, Lakeminster Park Ltd, has so far not appealed against the council's refusal to allow permanent residential use at 70 of the park's units.
The company said in August it had not ruled out making an appeal and was hoping a solution could be reached.
East Riding council said the enforcement notices would take effect on 13 November and residents had six months to comply with them unless a planning appeal was lodged.