Hull teacher admits insulting school pupils on Facebook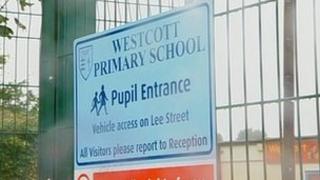 A Hull primary school teacher has admitted in court insulting pupils at her school on Facebook.
At the city's magistrates' court, Nyanza Roberts, 25, of Western Gailes Way, Hull, pleaded guilty to breaching the Communications Act 2003.
Pupils from Westcott Primary School were labelled on the social networking site as "thick" and "inbred".
Ex head teacher Debbie Johnson denies the same charge that Roberts admitted. Both have since left the school.
The pair were charged with persistently making use of a public electronic communication network for the purposes of causing annoyance inconvenience or needless anxiety to another contrary to the Communications Act of 2003.
Ms Johnson, 48, also of Western Gailes Way, is due to go on trial at Hull Magistrates' Court on 22 August. Roberts is due to be sentenced on the same day.