Lord Prescott backs new East Yorkshire rail line plan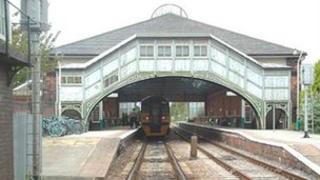 Lord Prescott has backed calls to reopen the Beverley to York railway line.
The former MP is supporting a petition to try to reinstate the route, which was closed in 1965 following the Beeching Report.
A campaign group wants the four local authorities whose areas the line would pass through to carry out a detailed study of the proposed scheme.
The Minsters' Rail Campaign claim the reopened line would cut journey times.
George McManus, chairman of the Minsters' Rail Campaign, said the estimated cost of reopening the 34-mile (55 km) line would be £200m.
Mr McManus said the group was looking for a partnership between the public and private sector to build the line.
He said an initial report by two local councils concluded that the line was financially viable.
"What we're calling for now is a detailed feasibility study," he said.
"The detailed feasibility study gives us the nuts and bolts of how we would actually deliver this project.
"It gives us the real detail that then will allows us to compile a business case that banks and other investors could actually look at and say on this basis we think it is worthy of investment."