Hull mayor fails to make Labour police commissioner list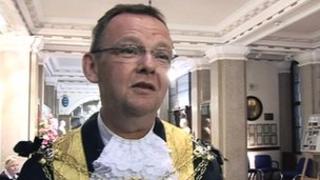 Hull's Lord Mayor Colin Inglis has failed to make the Labour Party list of candidates for Humberside's prospective police and crime commissioner role.
Forty-one police and crime commissioners will be elected in November in areas outside London.
Former Deputy Prime Minister Lord Prescott has also applied for the role.
Submissions were made last month. Candidates included Keith Hunter, a former chief superintendent with Humberside Police.
A spokesperson for the Labour Party said: "We are delighted by the calibre of applicants putting themselves forward across all police force areas.
"It will be for party members in Humberside to decide who they want to be their candidate for the police and crime commissioner elections and we're confident they will have a shortlist of exceptional candidates from whom to choose."
Mr Inglis has refused to comment.