Ban on father seeing daughter alone is lifted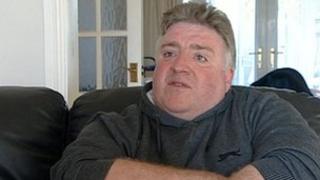 A man banned from being alone with his daughter has been told restrictions on his access to her have been lifted.
Nigel Robinson, 43, from Hull, called police after finding pornographic images on his laptop after trying to download music in November.
Social services banned him from having unsupervised access to his child while police investigated.
The East Riding of Yorkshire Council said Mr Robinson had now been released from the conditions imposed on him.
In a statement the council said: "We take all allegations of a child protection nature passed to us by the police very seriously.
"East Riding of Yorkshire Council has duty of care to protect children and young people and this duty will always take precedent in these types of situations."
After discovering child abuse images on his computer Mr Robinson had alerted the police.
He then gave statements to Humberside Police and East Riding social services.
'Cleansed of images'
Social services requested Mr Robinson did not have unsupervised access with his child and the police took his laptop away for investigation.
Mr Robinson said he had been unable to spend time alone with his daughter for four months and was told the investigation into the images could take up to a year.
However, Humberside Police said its investigation has been concluded and his computer would be returned.
A spokesman for the force said: "The examination of the laptop is complete and Mr Robinson will have it returned to him some time this week, as it needs to be cleansed of the images."