Council tax rise to pay for Humberside Police's budget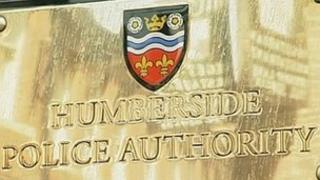 Humberside Police Authority has voted to increase the portion of council tax spent on policing by almost 4%.
The authority said the rise of 3.99% in the police precept was needed to prevent cuts in front line policing.
The government offered a one-year grant of £1.2m in return for not raising tax.
The authority initially agreed to accept the money but voted to reverse the decision, claiming the grant option would leave the force £2m a year worse off.
Police authority chair Ros Taylor claimed the increase would cost an average band D property an extra 13p a week.
"We know for many people every penny counts, it's difficult," she said.
"But, we have to balance up whether people feel safer, more secure, whether their police service is more effective with the fact they will have to invest a small sum of money in that service."
Steve Garmston, chairman of the Humberside Police Federation, which represents rank and file officers, said the tax rise would protect officer's jobs.
"We're talking just simply the difference this year between the precept and the grant is 10 police officers' jobs," he said.
"Next year would be self-funding because the precept would be a permanent feature, whereas if you took the grant you would get the money for one year and one year only."
Ms Taylor said the decision left a "sound legacy" for the new elected Police and Crime Commissioner, who will replace the police authority in November 2012.