Hull drink bans 'proving successful'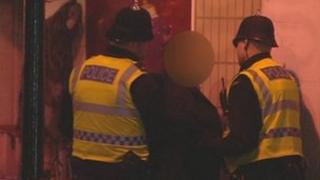 Humberside Police have said a new series of drink bans in Hull city centre has reduced the number of alcohol-related offences.
Magistrates have issued 73 Drink Banning Orders (DBO) since February.
Orders are issued by magistrates courts and ban people from buying or drinking alcohol in certain designated areas.
The ban lasts for 12 months and people can be jailed for breaches. Mobile CCTV units are also being used and bars have been urged to use plastic glasses.
According to Humberside Police before the issue of the DBO, the 73 people with the banning orders had committed 209 public order offences and 121 assaults.
Since the bans were issued the figures for those individuals had dropped to nine arrests for public order offences and seven arrests for assaults.