Sites given nature reserve status in Hull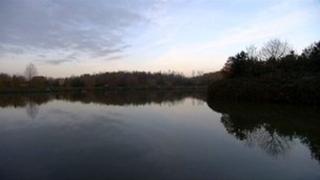 Two wildlife havens in Hull have been awarded local nature reserve status after conservation work was completed.
Rockford Fields and Noddle Hill were given the status after being improved by Hull City Council and the Yorkshire Wildlife Trust.
The sites are intended to be a haven for wildlife, including peregrine falcons and turtle doves.
The nature reserve status means that Hull City Council will now manage and maintain the sites.
Councillor John Hewitt said the sites would be a "haven for flora and fauna and for future generations to enjoy".
Rockford Fields, in the city's Holderness ward, is on the site of Sutton Ings, which was used as pasture by the monks of Meaux in the Middle Ages.
The wetlands of Noddle Hill, which covers 118 acres (48 hectares), are home to a number of creatures, including endangered water voles, which are an endangered species.
Natural England, the government advisory body, paid for some of the conservation project and awarded the sites nature reserve status.