Consultation starts on Grimsby new homes plan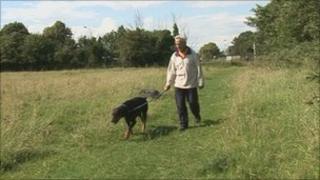 Public consultations have started on plans to build 400 new homes on a site at Humberston near Grimsby.
The developers said half the properties would be for retired people and another 25% sold as affordable housing.
The proposal has sparked opposition from some local residents who object to open fields being built on.
One objector said she was "not convinced" of the need for the housing and said the developers should use brownfield sites instead.
Nikki Hale, who is a former member of the Humberston Village Parish Council, said the community was worried that the development would ruin the area's rural aspect.
She said: "Humberston over the years has developed beyond belief. It's no longer the rural village it once was. This really is the last vestige of Green Belt.
"It does grieve me considerably that here we are ripping up another piece of Green Belt when there are some considerable tracts of brownfield sites in town."
The company behind the scheme, the Longhurst Group, said it was responding to requests from the local community for retirement homes and affordable housing.
The group plans to hold a series of public meetings to gather feedback from locals before submitting a planning application.
Ian Jackson from the Longhurst Group said: "A development this size will always have an impact on the community, in all sorts of ways. So it's important that we understand what they are thinking and what they would like to see."
The public meetings will run until early August.