Cottingham Springboard Festival on Bank Holiday weekend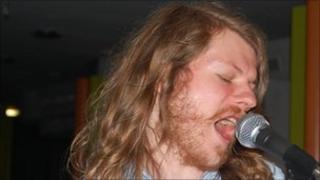 This May Bank Holiday weekend, Cottingham will be awash with live music as it hosts the annual Springboard Fesitval.
Over three days and nights, bands and acoustic acts will be playing live at six venues in the town.
Performers include headliners Horse Guards Parade and Streaming Lights and acoustic sets from Abbie Lammas and Joe Solo.
The festival is free and will feature some of the region's leading musicians.
Festival in its sixth year
The annual festival, now in its sixth year, has grown in size. Many of Cottingham's pub venues now take part and 180 artists will perform over the weekend.
Landlady Andrea Roberts who runs the Duke of Cumberland is delighted that the pub is involved again this year.
"It's such a fantastic weekend and it's brilliant to have so much live music in the pub", she said, "we're pleased to be a part of such a wonderful event."
The bands, promoters and stage crew all volunteer their services and the festival remains free to the public.
BBC Radio Humberside will be broadcasting live from the event on Sunday 29th May from 8pm. Presenter Alan Raw is looking forward to the event.
"This is a major local festival," he said, "the line-up reads like a who's who of local music.
"We're broadcasting live from The Duke of Cumberland with The Belle Collective live on stage on the Sunday night. We can't wait."
John Copley who fronts The Belle Collective also rates the event as one of his favourite gigs of the year.He said: "We are really looking forward to playing at the Springboard festival this year. "Last year we played the same stage and were blown away by the support at the festival.
"It's always a great way of reaching new people who wouldn't usually be at your shows. The fact it's going to be on radio too is a massive privilege and we look forward to putting on a good show."
The festival take places at six of Cottingham's pubs: The Duke of Cumberland, King William IV, The Cross Keys, The Black Prince, The Hallgate Tavern and The Blue Bell between 27th-29th May.
BBC Introducing on Radio Humberside Sunday 29th May, 8-10pm, 95.9fm, 1485am, DAB and online www.bbc.co.uk/humberside