Grimsby is set for more car imports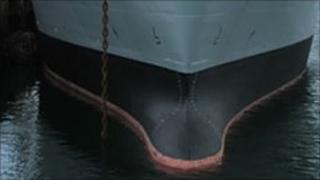 Vessels carrying more than 3,000 imported vehicles will soon be docking at a riverside terminal in Grimsby after plans got government backing.
Associated British Ports had applied for a two-berth roll-on-roll-off transporter ferry terminal to develop the port's vehicle handling capacity.
And the potential increase in car imports is expected to lead to more jobs at the facility.
The new facility is expected to be built and operational by late 2013.
John Fitzgerald, manager at the North Lincolnshire port, said the development was good news for the town and wider area.
"Any big development at the port is good news for jobs.," he said.
"Obviously there are construction jobs in the first instance.
"The nature of the way we operate the car terminals - cars have to be driven off ships.
"We're going to increase capacity because we want more business.
"More business means more cars to discharge and that means more people needed to drive those cars on and off the vessels."