Driffield Mayor cleared over kerb crawling in Hull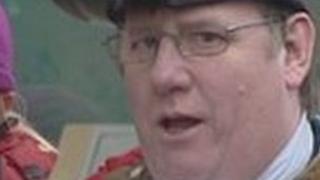 The Mayor of Driffield has been cleared of kerb crawling.
Paul Rounding, 55, was charged with soliciting a prostitute in St Luke's Street, Hull, on 27 October.
Married Mr Rounding, a town councillor for 25 years, was found not guilty after a trial at Hull Magistrates' Court and the case was dismissed.
Mr Rounding told the court he parked up because he wanted to buy a pizza from a takeaway and had no idea it was a "red light" area.
Mr Rounding, of The Horsehoe, Driffield, said a girl got into his car without his permission and he told her to leave.