£20,000 to monitor air at Grimsby junction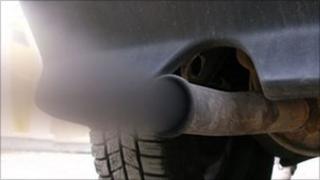 A £20,000 pollution monitoring system has been installed in Grimsby as a council tries to deal with rising levels of traffic fumes.
North East Lincolnshire Council wants to improve the air in Riby Square in the town, which has been declared an "Air Quality Management Area".
The £20,000 monitoring unit has been placed at the junction to allow pollution levels to be sampled.
The hope is to establish a plan that will improve air quality.
Councillor Peter Burgess, who is responsible for environmental issues, said: "It is a legal requirement that the council works to monitor and improve the air quality in Riby Square now that it has designated as an Air Quality Management Area.
"Installing this unit has been the first step to achieving these improvements and even in these stringent times it has been important for us to fund this piece of equipment.
"It will allow us to begin looking closely into what solutions can be found for the pollution problems in the area."
Once enough information is gathered, a range of options will be compiled and, following a consultation, a management plan will be put before the council.