Driffield Mayor charged over kerb crawling in Hull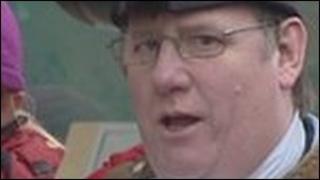 The Mayor of Driffield is due to stand trial over kerb crawling charges.
Paul Rounding, 55, has been charged with soliciting a prostitute in St Luke's Street, Hull, on 27 October.
Married Mr Rounding, a town councillor for 25 years, was released on bail by Hull Magistrates' Court pending a trial starting on 14 March.
Mr Rounding, of The Horseshoe, Driffield, East Yorkshire, said he would fight to clear his name and said his wife and family suported him.