Grimsby family's fear after methadone death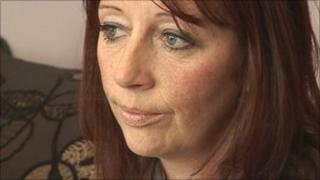 Days after a coroner said a town was "awash with methadone" the mother of a teenager who died after taking the drug has called for tighter controls.
Jasmin Melia died after taking methadone and sleeping tablets prescribed to her father and his partner.
Now her mother, Gaynor Duffield, who lives in Grimsby, has said the drug is too accessible in homes.
Coroner Paul Kelly said he thought Scunthorpe was "awash with methadone".
Pharmacists said dispensing every dose to recovering heroin users under supervision was not practical.
Earlier this month coroner Paul Kelly recorded verdicts of accidental deaths on Louis Wainwright, 18, and his friend Nicholas Smith, 19, who both died in Scunthorpe.
Their deaths were initially linked to mephedrone but tests showed they died from taking methadone and alcohol.
Danger warning
Mr Kelly said he had seen a dramatic rise in deaths caused by methadone.
Speaking at the inquest into Mr Wainwright's death, Mr Kelly said: "It is my feeling that the community is awash with methadone carelessly, recklessly or criminally mishandled."
Now Ms Melia's mother and stepfather have said the heroin substitute needs to be put under tighter controls after Ms Melia consumed the drug.
Ms Duffield said: "It's not like it's a needle and they [users] have to, you know, it's in a bottle and they can just have a tiny bit and they are dead."
Jasmin's stepfather, Mike Duffield, said he considered people should be warned of the dangers the drug posed to non-heroin users.
He said: "People need to learn that this is a lethal drug that is allowed to be taken home from the chemist to people's houses, sometimes with several days' supply."
Pharmacist Tim Cottingham said the supply of methadone is strictly controlled.
He said: "The vast majority of users have to take it on site.
"They come in every day and we've got eight hours a day for them to come in.
"We do have some people, we call them the trusted few, and they are able to take their medication out of the pharmacy and take it at home.
Medicines watchdog, The National Institute for Clinical Excellence (NICE), said the use of methadone was carefully monitored and only a selected group of patients were allowed to have the drug at home.
Their statement said: "Methadone should be administered daily, under supervision, for at least the first three months.
"Supervision should be relaxed only when a patient's compliance is assured."