North East Lincolnshire Council considers funeral costs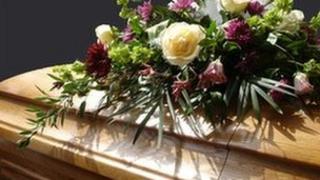 Charges for burials and cremations across North East Lincolnshire should not rise above inflation, members of a scrutiny committee have decided.
Those sitting on the regeneration, housing and environment scrutiny panel at the county council have put forward their recommendation to the cabinet.
And they also think the current two-tier system of charges for residents and non-residents should be scrapped.
The council's full cabinet will view the recommendations at a later date.
Councillor Peter Burgess, who is responsible for the environment and the green agenda at the council, said: "We have carried out a full review into fees and charges and have also looked at neighbouring authorities' policies and season charges.
"At the moment we are using what is called a two-tiered model, which means charging different prices for North East Lincolnshire residents and non-residents for cremation and burial services
"Our proposals suggest using a single fee for residents and non-residents, both for burial and cremation services."
Revised fees
Current fees for a cremation service are £438 for residents and £571 for non-residents. The proposals alter this to a single charge of £491.
Current fees for a burial are £753 for residents and £1506 for non-residents. The proposals alter this to a single charge of £979.
The revised fees were expected to generate an increased income of £80,000 a year.
The revenue would be used to fund essential maintenance works that are required at both the Grimsby Crematorium and Cleethorpes and Grimsby cemetery sites, a council official said.
Mr Burgess added: "We don't expect the proposed changes to affect the demand for services and the level of service will also not be affected.
"In these times of financial restraint it is important that we look at all of our charges for services."