East Yorkshire Schools closed due to bad weather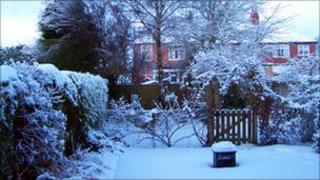 A number of schools in East Yorkshire have been closed because of snow and freezing temperatures.
Coastal areas such as Bridlington and Skegness have seen up to three inches of snow overnight.
Five primary schools have been closed. They are Beeford, North Froddingham, Gembling, Boynton and Bempton.
The Met Office has warned of icy roads and heavy snow across Yorkshire and Humber. Local authorities say they are prepared.
John Skidmore from East Riding of Yorkshire Council said: "We've got high levels of salt stocks, we've got replenishments coming in each day as we require and we'll keep treating the network as we need to while the severe weather is with us.
"We're expecting a sustained period of very cold weather with snow showers running through into the early part of next week and we're well prepared."