Second human foot found by river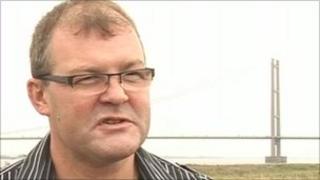 A human foot has been discovered on the banks of the Humber estuary in northern Lincolnshire.
It is the second foot to be found in the area in one month.
The most recent find, inside a boot, was made by a man on the Humber Bank, between Chowder Ness Foreshore and the Humber Bridge on Saturday.
In August, a foot was found inside a trainer on Cleethorpes beach. Police said they were not connecting the two in their investigations at this time.
Steve Payne found the foot on Saturday while he was on a cycle ride with his family.
He said: "There was a swan in the water along the water's edge and while my daughter was taking a photograph of the swan I noticed a man's tan leather boot with a sock hanging from the boot.
"I had a look at it and realised there was a human foot inside."
The foot has been taken to the mortuary for examination.
Police said inquiries were under way to identify any possible missing people in and around the region to whom the body part may belong.
Local police officers are conducting some routine searches on the beach in the area where the foot was located.