Family pay tribute to East Yorkshire skydiver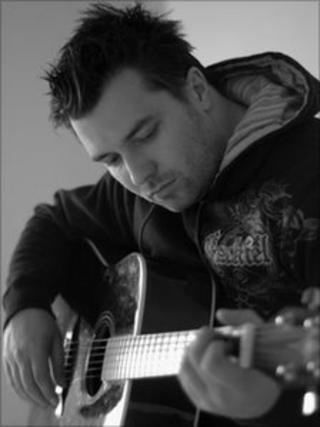 A family has paid tribute to their son who died while skydiving at a music festival in East Yorkshire.
Ryan Lee Brown suffered multiple injuries after landing badly during the fundraising event at Bridlington Sports and Community Club on 22 August.
The 31-year-old, from Goole, was taken by air ambulance to Scarborough hospital, where he later died.
His parents described him as having a "funny sense of humour", and as a "dedicated and intelligent young man."
Mr Brown's father David said Ryan had recently proposed to his girlfriend in America and was preparing to be with her and her son.
He said the day Ryan died, it had been his 60th birthday.
He said: "Ryan was a true gentleman, not shy of showing his emotions. He would give me a hug every day when we met for breakfast or when one of us was going out. Not only was he my son, but he was my best friend, we were extremely close."
'Natural charm'
Ryan's mother, Jenny, said: "Ryan had such a funny sense of humour and always made me laugh when I needed a lift. I am immensely proud of everything he achieved in his life; he was a bit of a daredevil, loving motorbikes and skydiving, he was a very dedicated and intelligent young man.
"Ryan had visited many places in the world, including America, Czechoslovakia, Australia, Italy and France. He had a natural charm, making friends everywhere he went and was a truly fantastic son and great to be around."
His family said Ryan was passionate about skydiving and took his first parachute jump at 15-years-old from 4,500ft (1,372m) with his father.
Four years ago he joined the Skydive GB club in Bridlington and later qualified as an instructor.
Mr Brown also leaves younger sister Gemma, his fiancée Bethyny and her son Raistlin.
Humberside Police and the British Parachuting Association (BPA) have launched an investigation into the incident.