NHS Hull's chairman is reappointed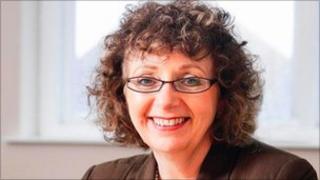 NHS Hull has reappointed Kath Lavery as chairman of its board.
NHS Hull, the city's Primary Care Trust, is responsible for commissioning health services, such as hospital, mental health and community care.
Ms Lavery has been chairman of NHS Hull's board since 1 October 2006. Prior to that she was chairman of the former West Hull Primary Care Trust.
Her second term as chairman will run for four years, from 1 October 2010 through to 30 September 2014.
However, this appointment will come to an end if the Primary Care Trust is dissolved before this date. She will receive £36,779 salary a year.
Political declaration
The reappointment has been made in accordance with the Commissioner for Public Appointments' Code of Practice.
The PCT said all non-executive appointments were made on merit and political activity played no part in the selection process.
However there is a requirement for appointees' political activity, if any declared, to be made public.
Ms Lavery has declared that she has obtained office, stood as a candidate and has spoken on behalf of the Labour Party and that she has acted as a political agent, held office of local branch and canvassed on behalf of the Labour Party.
She does not hold any other ministerial appointments.