Kempsey murder accused claimed Fred West was responsible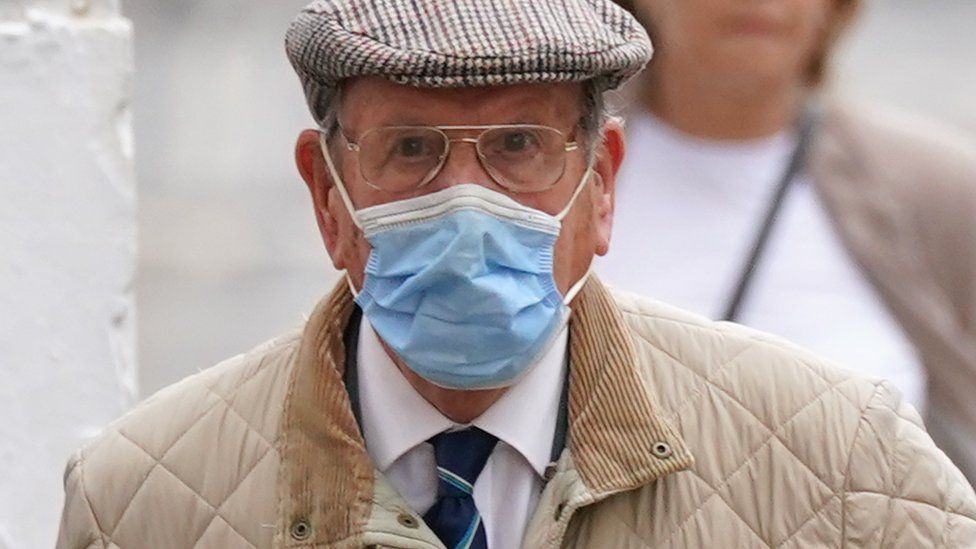 A man accused of murdering his wife and dumping her in a septic tank in 1982 claimed notorious serial killer Fred West was responsible, a court heard.
Brenda Venables' remains were found in an underground cesspit at her former marital home, Quaking House Farm, in Kempsey, Worcestershire, in 2019.
David Venables, 89, who denies murder, stated a woman told him West had picked her up in the area but she had escaped.
He later wondered if West had also picked Mrs Venables up, jurors heard.
Prosecutors claim retired farmer Mr Venables "got away with murder" for nearly 40 years by allegedly disposing of his wife shortly after rekindling a long-standing affair.
Worcester Crown Court heard accounts of police interviews with the defendant after he was arrested in 2019 on suspicion of murdering his 48-year-old wife.
He told officers a woman he "vaguely knew" but could no longer remember called him and "said Fred West picked her up in Worcester at a bus stop early one morning, and she managed to escape".
"I wondered since whether he was responsible for picking [Mrs Venables] up and eventually disposing of her body," he said.
He told officers his wife had been depressed at the couple being unable to have children but that she appeared normal on the night of 3 May 1982, when he claimed she vanished.
Mr Venables said he last saw his wife of 22 years in bed and that she was not there when he woke up.
He also revealed in police interviews that he gave away their engagement ring, which he said she had left on a bedside table when she disappeared.
Mr Venables, of Elgar Drive in Kempsey, denies murdering his wife between 2 May and 5 May 1982.
Related Internet Links
The BBC is not responsible for the content of external sites.