Avoncroft Museum poised to reopen after widespread vandalism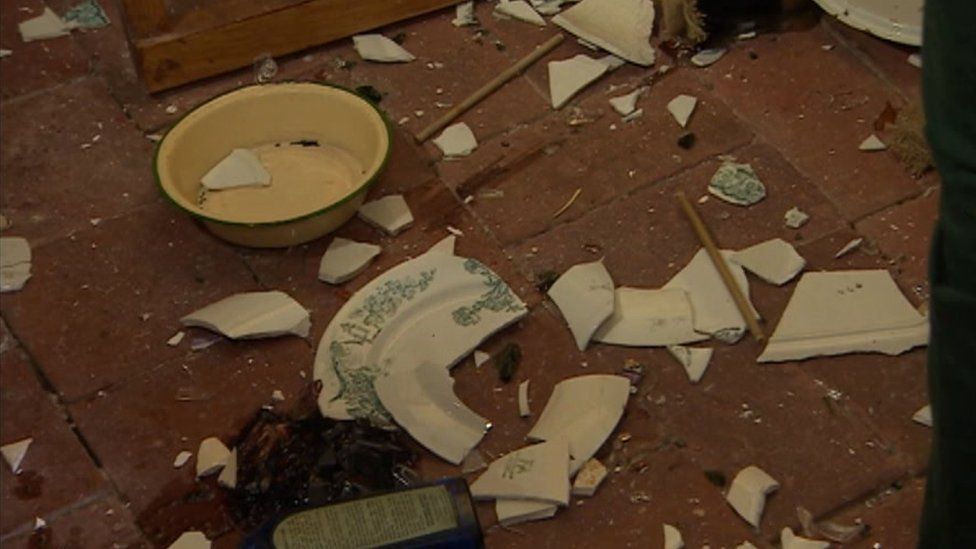 A museum which was trashed by vandals on the day it reopened after lockdown will open this weekend.
Dozens of windows, historic plates and ornaments were smashed overnight on 1 May at the Avoncroft Museum, near Bromsgrove in Worcestershire.
About £40,000 has been donated by well-wishers since the vandalism.
Nick Sturgess, the museum's acting deputy director, said the support had been "mind-blowing".
Avoncroft, which is run by a charity, is an outdoor museum housing historic buildings which have been transported to the site and rebuilt.
The trail of destruction last Saturday night saw nearly every one of their windows smashed.
They included some of the original glass in a 130-year-old church.
Police have gathered forensic evidence and started patrolling the site with dogs.
The damage forced the museum to close on Sunday and Bank Holiday Monday but repairs have been under way since then.
Director Zoe Willems said the charity had been amazed at the support, which showed the vandals had "failed miserably".
"We have had such a groundswell of support and we are going to be here for the future and we are not going to be beaten by them," she added.
Related Internet Links
The BBC is not responsible for the content of external sites.