Hereford bypass plan scrapped by council after years of uncertainty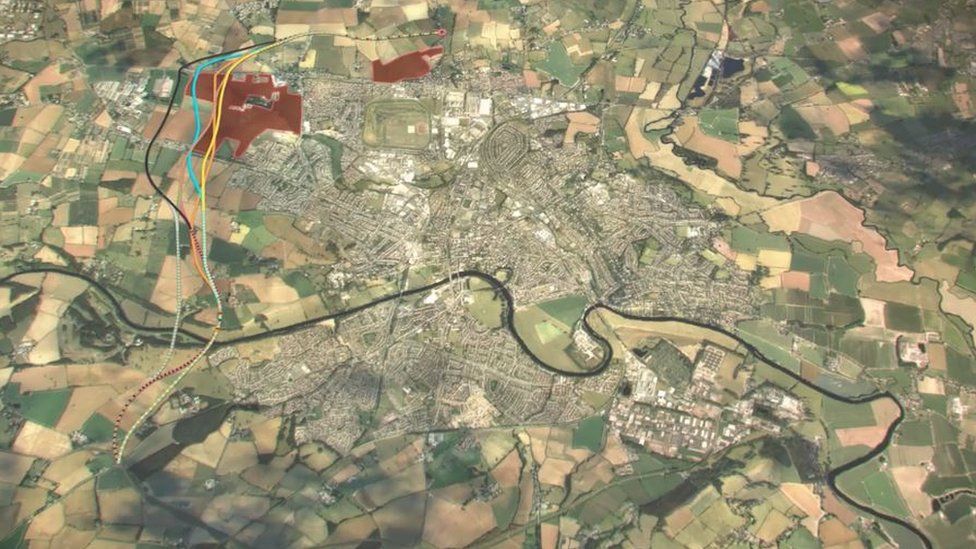 A long-planned city bypass scheme has been scrapped after years of uncertainty over its future.
The route of the Hereford bypass and southern link road was approved in 2018, but put on hold after local elections the following year.
Funding for the first phase of the route, worth £27m, was withdrawn last year while the council looked at alternative proposals for the route.
At a meeting on Tuesday, councillors voted to axe the projects.
Herefordshire Council will instead explore the possibility of a new road linking Rotherwas to the A438 Ledbury Road east of the city, the Local Democracy Reporting Service said.
Before elections in May 2019, the Conservative administration said the bypass was key to delivering growth for the city, but drew criticism from environmental campaigners, among others.
Work was paused on the proposed western bypass and southern link road as the new coalition administration, made up of Independent, Green and It's Our County councillors, agreed to review the scheme.
The review came up with six different proposals including the western bypass, but councillors asked the authority's leaders to abandon it and also reject other major road schemes.
"We've had 10 or 12 years of planning to get to a stage where the western route is still a decade away," infrastructure and transport cabinet member John Harrington said.
"You don't just have one solution for a quarter of a century, you come up with different plans.
"We are all trying to do what we think is right for Herefordshire."
Related Internet Links
The BBC is not responsible for the content of external sites.