Herefordshire Council provided 'woeful' care for girls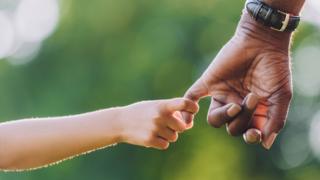 Two girls in care were failed on a "serious and serial basis" by their local council, a High Court judge has found.
Mr Justice Keehan said Herefordshire Council provided "woeful" care for the half-sisters and failed to put them up for adoption.
In a second case he said twins were put up for adoption separately based on "erroneous" information.
The council said it had apologised to the young people involved.
The two half-sisters were first taken into care in 2003.
In the report of the case, heard in October, the judge said he did not know the reasons behind the decision against adoption, other than problems in finding placements.
He said both had "endured" multiple and separate changes of placement across the country, which caused "emotional and psychological harm."
They are now over the age of 18 and have support from a personal advisor.
'Detrimental to welfare'
In the second judgement, made in November, the report said the twins were taken into care in 2014, when a search was to be made for adoptive parents.
But, in 2016, a decision was made for the twins to be adopted separately.
The judge said a social worker "misquoted" a psychologist's assessment which said separating them would be "detrimental to their welfare"
The judge found 12 failings by the council, including in the decision-making of separating the twins for adoption.
He said they should stay in the adoptive homes they have had since 2017 to prevent further harm, but made an order for them to have regular contact.
The council is to pay £20,000 in damages to each of the twins and £5,000 each to their adoptive parents, plus court costs in both the case of the twins and the sisters.
Herefordshire Council said it accepts the findings: "We know there is more to do to improve our practice and to ensure that all children and young people in our care are well-supported."
The council said its children's services had a change in senior management earlier this year.