Minor injuries units closed due to 'winter pressures'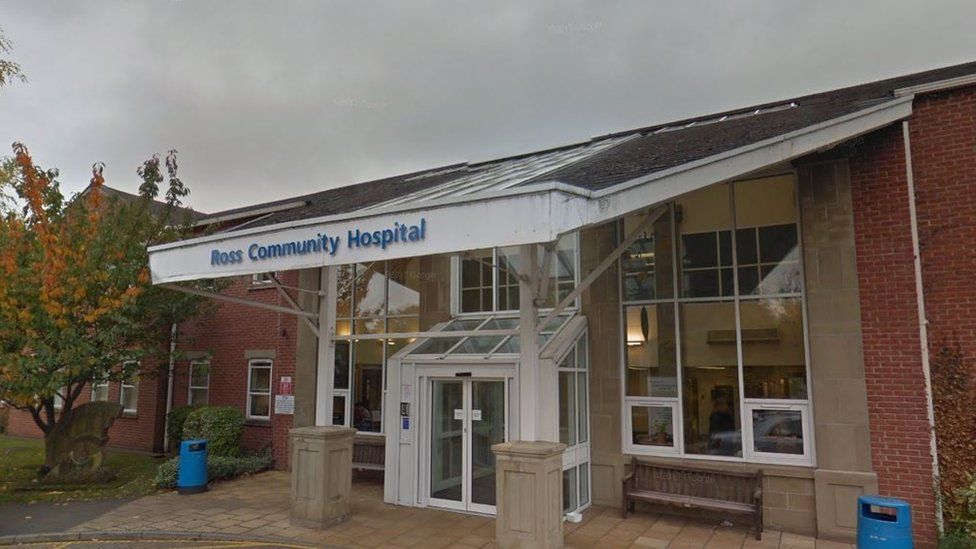 An NHS trust is closing two minor injuries units for five months to ease winter pressures.
The units in Ross-on-Wye and Leominster, in Herefordshire, will close on 5 December and will not reopen until April next year.
Wye Valley NHS Trust said it will mean up to three of its staff can be redeployed to Hereford County Hospital.
The extra staff will make "a real difference," the trust said.
Only the minor injuries units at the community hospitals will be closed, other services will continue as normal.
The trust said it was under increasing pressure at Hereford County Hospital and its priority was to care for "seriously sick patients needing urgent care".
The County Hospital's emergency department is over capacity, with more than 200 people attending on some days, despite only being designed to cope with around 125 patients a day.
"We have a duty to provide safe and efficient care to those who most need it," the trust's chief operating officer Jon Barnes said.
"This decision will help us achieve that."
A new ward at the County Hospital is to open with 24 beds. The ward is still being built, however the trust said it will be open for patients "before Christmas".
During the closures, the trust advised that the nearest minor injuries unit would be Malvern in Worcestershire.
Related Internet Links
The BBC is not responsible for the content of external sites.