Escaped rhea on the loose at Worcestershire golf course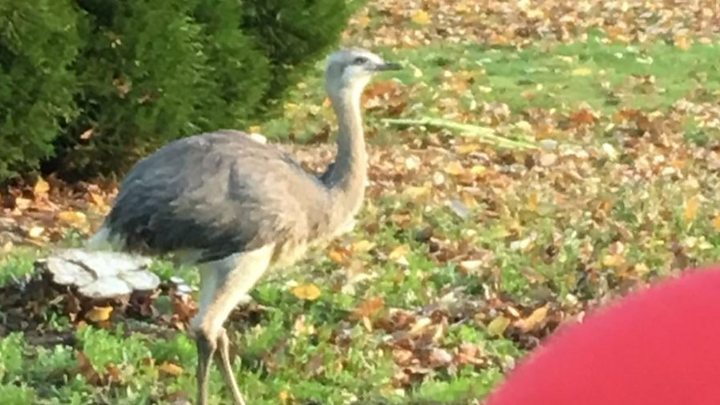 Golfers have been getting to grips with a different kind of birdie - after a rhea appeared on a Worcestershire course.
Staff at Evesham Golf Club said the 6ft, flightless bird appeared in its grounds at the weekend, but nobody has been able to catch it.
The club said it is a pet which has escaped from the village of Harvington.
And because of its speed, workers have nicknamed it Linford, after sprinter Linford Christie.
The rhea, which originates in South America, can reach running speeds of up to 40mph (64km/h).
Rob Steele, from the club, said the bird escaped about 10 days ago and has been "enjoying all the fruits that the course has to offer, the views and the River Avon".
He added: "We were trying to chase it in a buggy yesterday, so we couldn't keep up with it on foot.
"As you can imagine that is quite a quick bird."
It was hoped his owner would be heading to the club to collect him later.
You may also like: