Probe into drug dealing claims in Worcester retirement complex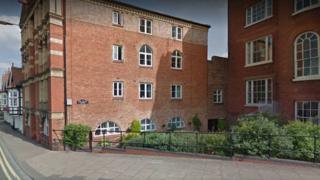 An investigation has been launched by police into allegations a man is dealing drugs from a retirement complex.
Neighbours have claimed there has been a "constant flow" of drug users visiting a resident in John Gwynn House, Worcester.
They told the Worcester News people had been seen injecting themselves and "sleeping in corridors" in the complex.
West Mercia Police confirmed it was investigating the claims.
Sanctuary Group, which owns the site, said it was working with the force and asked people to share evidence.
Christa Ripley, Sanctuary's head of housing, said: "We are working closely with West Mercia Police to address issues that have been raised by residents and will assist local officers in any way we can."
Ch Insp Mel Crowther urged anyone who sees any drugs-related activity to report it to the force.
The housing complex is made up of more than 40 flats for people aged over 60.