UK heatwave: Photos show dramatic impact on River Teme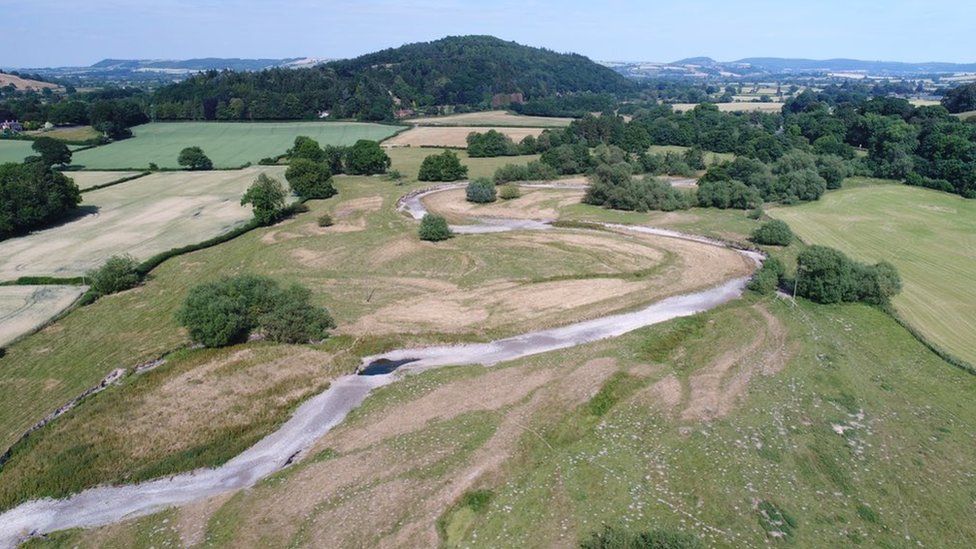 Water in part of a river straddling England and Wales has all but disappeared due to the heatwave.
Parts of the upper River Teme in north Herefordshire have completely dried out in the space of just a few days.
More than 500 salmon and trout have been rescued by the Environment Agency, which has worked on sections of the river for more than a week.
The agency said it was continuing to rescue fish on Thursday as further sections had dried out.
Sections of the river's upper reaches are prone to drying out during hot weather and this happens on average about once every three years, the Environment Agency said.
Related Internet Links
The BBC is not responsible for the content of external sites.