Local elections 2018: Tories gain control of Redditch council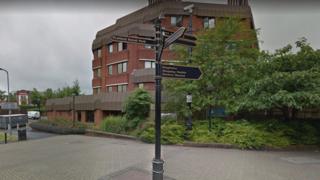 The Conservatives have taken over leadership of Redditch Borough Council.
The party gained the Church Hill ward by one vote which put them on course to take control of the council.
The final result saw Conservatives gain four seats and Labour lose two. UKIP lost its last councillor in the authority.
The result means Labour has lost control of its last council in the county while Worcester City Council remains under no overall control.
Midlands Live: Local elections latest
The Tories won seven of the 10 seats up for election, giving them 17 seats on the Redditch authority. Labour's three seats saw its total fall to 12.
A majority of 15 was needed to control the council.
In a crucial declaration, the Church Hill ward result saw Labour's Nina Wood Ford receive 765 votes to Tories' Mike Rouse's 766.
Worcester saw none of the parties able to change their tally of seats by more than one.
The Conservatives secured the most seats, taking its total to 17 - one short of a majority.
The Greens took Battenhall from the Conservatives, previously held by the city's mayor, councillor Steve Mackay.
Labour lost one of its seats, leaving the party with 15 councillors.
The Green Party, which prior to the election helped Labour run the council, was the only party to gain a seat, taking them from two to three councillors.
Louis Stephen, Green group leader, said he was "absolutely over the moon" with the result.
The council has a total of 35 councillors, with 18 needed for a majority. Thirteen seats were up for election.
The Conservatives hung onto Wyre Forest District Council despite seeing their majority shrink. Labour won two seats in the authority, while the Tories lost three.