Couple to repay £10,000 to Worcester gymnastics club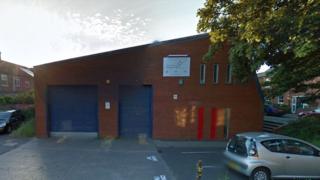 A couple have been told to repay £10,000 to a charity, after claiming the money had been taken in a burglary.
The Charity Commission has released a report after concerns were raised about City of Worcester Gymnastics Club's governance and finances.
A trustee and the club's general manager have been told to pay the money back to the charity, after they said the money was stolen from their home.
The charity has also been told to review some of its policies.
The government regulator said it opened its case in 2016, after concerns were raised about the club's organisation.
The report said, among other issues, the charity had recruited a trustee as general manager without advertising the post and had lost around £10,000 cash in a burglary.
It said the charity trustee had resigned their post and taken the paid managerial role.
The individual, unnamed in the report, is said to have been in a relationship with another trustee, who was involved in the appointment.
The money had been at the couple's home and was taken in a burglary in 2011, but the report said this loss was not reported correctly.
'Continue to address concerns'
The commission called for the money to be repaid by the couple and also called on the charity to appoint "un-conflicted" trustees to decide whether a general manager is needed and, if so, re-advertise the post openly.
Tracy Howarth, Head of Regulatory Compliance at the commission said: "We are assured that the trustees have learned from this experience and continue to address our concerns around its governance and conflicts of interest so that the charity can move forward confidently in providing valuable services for the people of Worcester."
City of Worcester Gymnastics Club has been contacted for comment.