Croome path restored by raffle ticket sales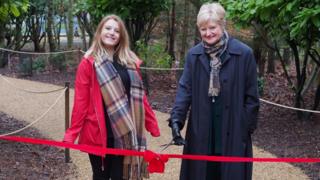 An 18th century path has been restored by money raised through the sale of thousands of raffle tickets.
The path at Croome, near Pershore, was resurfaced after 8,000 tickets were sold for £1 each.
Katherine Alker, Croome's garden and park manager, said the park's owner, the National Trust, matched the amount raised.
The path via Wild Walk to the nearby church was used by Croome's former owner, the 6th Earl of Coventry.