Prisoner murder charge after HMP Long Lartin inmate death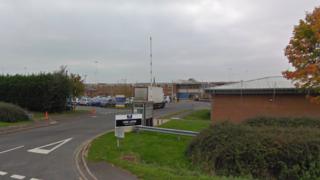 A serving prisoner has been charged with murder following the death of a fellow inmate at a high-security jail.
Victor Castigador, 61, of HMP Long Lartin near Evesham, has been charged after Sidonio Teixeira, 59, died at the prison on Monday morning.
Teixeira was serving a life sentence for murdering his daughter aged three and trying to kill his son aged nine.
Castigador has been remanded in custody until he appears at Worcester Magistrates' Court on Wednesday.